What follows is an article by AOPA Hellas on what to explore in Greece if you visit our country flying in.
Well, we are by far not the best reviewers in travel instructions, so before you continue, why not read this nice review of "100 Best Things to do in Greece" by Jen Miller !
Now you can continue to ...
AOPA Hellas - Come Fly in Greece
41 airports, in the mainland and in 26 islands of Greece, 17 UNESCO world heritage sites, endless kilometers of seashores, high mountains, 300 days of sunshine and 7 months with temperatures above 20o C, just one stopover away!
Why not plan your next flying vacation in Greece?
Mountains,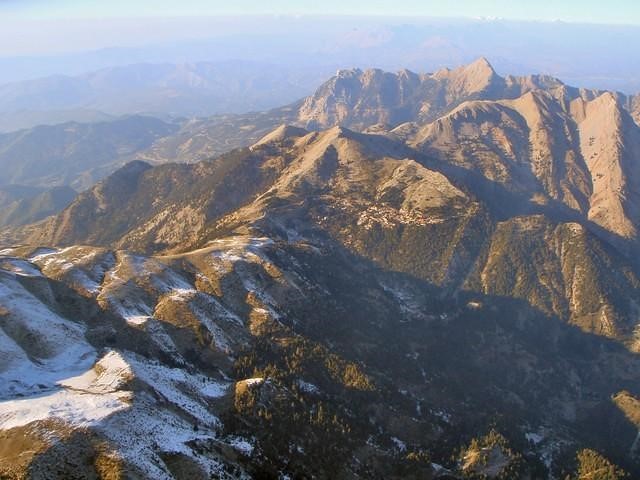 Arenta village – Panetolikon mountain
or sea?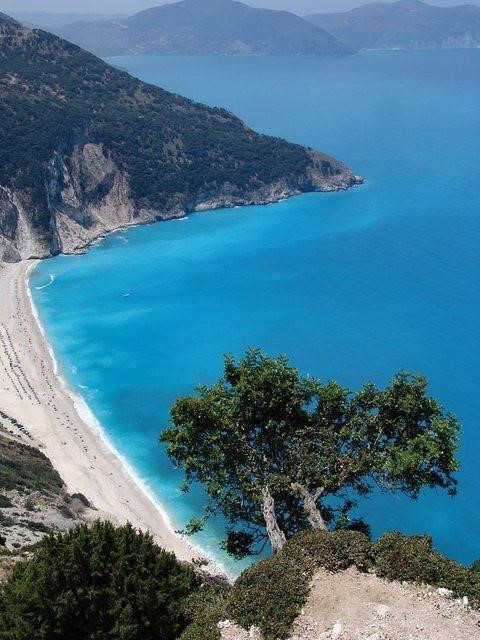 Mirtos beach - Kefallinia island
Cities,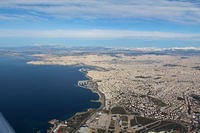 Athens south coast
or landside?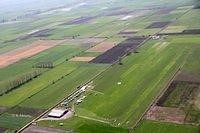 Kopaida ZZZZ
Culture, or nightlife?
You can find everything in Greece.
Mainland Greece's airports
Athens Airport "El.Venizelos" (LGAV), Intl., PPR
Thessaloniki Airport "Makedonia"(LGTH), Intl.
Alexandroupoli Airport "Dimokritos" (LGAL), Intl.
Kavala Airport "M.Alexandros"(LGKV), Intl.
Kalamata Airport "Captain Vassilis Constantakopoulos" (LGKL), Intl., PPR
Ioannina Airport "King Pyrros" (LGIO), Intl. PNR
Kozani Airport "Filippos"(LGKZ),
Kastoria Airport "Aristotelis" (LGKA),
Nea Anchialos Airport (LGBL), Intl., PPR
Aktio Airport (LGPZ), Intl., PPR
Epitalio Airport (LGEP),
Araxos Airport (LGRX), Intl., PPR
General Aviation Services Unit-Pahe M.E.G.A.P (LGMG), PNR
Near them you will discover and explorethe UNESCO heritage sites of Acropolis, Athens, Archaeological Site of Aigai (modern name Vergina), Archaeological Site of Delphi, Archaeological Site of Mystras, Archaeological Site of Olympia, Archaeological Sites of Mycenae and Tiryns, Monasteries of Daphni, Hosios Loukas, Paleochristian and Byzantine Monuments of Thessalonika, Sanctuary of Asklepios at Epidaurus, Temple of Apollo Epicurius at Bassae, Meteora and Mount Athos.
If you prefer the island hopping, you can land at :
Rodos Airport "Diagoras" (LGRP), Intl.
Heraklion Airport "N.Kazantzakis" (LGIR), Intl.
Kerkyra Airport "Ioannis Kapodistrias" (LGKR), Intl.
Kos Airport "Ippokratis" (LGKO), Intl.
Mytilini Airport "Od.Elytis" (LGMT), Intl.
Limnos Airport "Ifestos" (LGLM), Intl., PPR
Chania Airport "I. Daskalogiannis" (LGSA), Intl., PPR
Kefallinia Airport (LGKF), Intl.
Zakynthos Airport "D.Solomos" (LGZA), Intl., PNR
(LGMK), Intl., PNR
Skiathos Airport "A.Papadiamantis" (LGSK), Intl., PNR
Karpathos Airport (LGKP), Intl.
Santorini Airport (LGSR), Intl., PNR
Kythira Airport "Αlexandros Aristotelous Onassis" (LGKC),Intl.
Milos Airport (LGML),
Skyros Airport (LGSY), PPR
Paros Airport (LGPA),
Syros Airport "Dimitrios Vikelas" (LGSO), PNR
Naxos Airport (LGNX),
Kalimnos Airport (LGKY),
Ikaria Airport "Ikaros" (LGIK),
Kastelorizo Airport (LGKJ),
Kasos Airport (LGKS),
Leros Airport (LGLE),
Sitia Airport (LGST), Intl.
The above airports are located in 26 of the islands of Greece. Frequent boat services will take you to the rest of the islands.
The UNESCO sites of Delos, the Medieval City of Rhodes, Nea Moni of Chios, the Old Town of Corfu, the Pythagoreion and Heraion of Samos, The Historic Centre (Chorá) with the Monastery of Saint-John the Theologian and the Cave of the Apocalypse on the Island of Pátmos, the archeological sites of Knossos and Faistos in Crete and the archeological site of Acrotiri in Santorini are sites not to be missed.
Countless kilometers of coastlines invite you to explore them.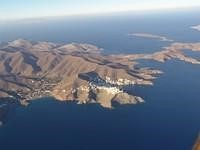 Astypalaia island
If you are a fan of mountain sports, you will find numerous mountains both on the mainland and on the islands to practice them.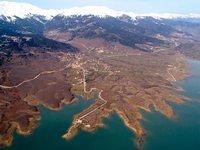 Plastira lake
Where to start?
A good trip starts with good planning. Choose first where you want to go and what you wish to see. A visit towww.visitgreece.gr, the official Greek National Tourist Organization site or www.discovergreece.com will be a good teaser.
Find all the useful information about Flying in Greece in AOPA Hellas site www.aopa.gr .
The AIP GREECE is available at www.hcaa.gr/aip/ (see paragraph 27 of Flying in Greece link for login details) and the latest NOTAMs at LGAV reporting office for NOTAMS (+30 210 3533691-2 or Fax +30 210 3532635) to find them the old fashioned way, or freely check all NOTAM's at the FAA's web interface www.notams.faa.gov/ . Athens (Greece) FIR the code is LGGG (see paragraph 11 of Flying in Greece link for details).
You can find a HCAA's Airport Directory at www.hcaa.gr/en/our-airports and an Airport phone & fax directory, courtesy of Chania Aeroclub at www.aer.gr/aerotel.pdf (see paragraph 25 of Flying in Greece link for login details).
Once you get started, remember that on any international VFR flight to/from or within Greece (Athens LGGG FIR) as well as for domestic & local (airport area) VFR flights, you are required to file a flight plan. You may plan to cross the FIR boundary at any point you wish as long as it is an identified reporting point (i.e. Airway Fix at FIR border). If you are departing from an airport without AIS office, you may file your flight plan to Athens central AIS by fax: +302103532635 or by phone: +302103533691. Also an ICAO Annex 9 General Declarationper flight is requested by CAA to be filled and submitted at each airport in Greece.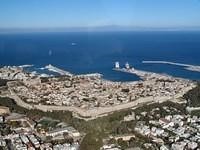 Rodos
It is compulsory, when arriving to and leaving from Greece, to land at an international airport for passport and customs control, even if it is an intra – Schengen flight. So, why not leave all the paperwork to the handlers? AOPA Hellas has negotiated special prices for IAOPA members. Besides, handling where available, is mandatory. Many Greek airports are PPR or PNR, the easiest way to arrange your trip is to contact the local handlers well in advance and have them arrange everything for you.
Definitely you will need a map of Greece. The 1:500,000 TPC charts available electronically at www.greekhelicopters.gr, date from the '90s. An unofficial but the only true VFR chart (1/500.000 scale) existing for Greek airspace to date is printed by The Greek Aviation Map team.
Carefully plan your refueling stops, as AVGAS is available only at LGAV, LGRP, LGIR, LGKR, LGMG (not available on Mondays), LGST, LGSM (prior notice October to May). Check airport NOTAM to make sure there are no changes. JETA1 is available at all, but some very small provincial airports.
We proud ourselves that the weather in Greece is always sunny, but still check the weather at the Official Greece MET service website with Low Level weather charts, METARs and TAFs,
www.hnms.gr/hnms/english/aviation/aviation, or call +302103533689 at LGAV MET office for a weather briefing.(see paragraph 21 of Flying in Greece link for login details).
In Greece you can fly VFR by day or IFR day and night. VFR flights are preferred to fly a track below or within lateral limits of controlled airspace (at +500ft. ALT). VFR via non controlled airspace is not allowed when above Greek territory. Greek territory is considered land areas and any sea surface 12nm from any Greek shore. Airways, TMA's & CTR's are controlled airspace and most of Greek territory - and 12nm sea from shore - is covered by the lateral limits of one of them so there is no problem. Inside some of the TMA's there are Greece AIP published "VFR routes" with specific altitudes that can be flown without the need of entry clearance.
Download the PDF document at www.hcaa.gr/en/our-airports/Orario-aerolimenon to find the AIRPORTS OPERATING SCHEDULE, but always remember to check for the latest NOTAM's since theyare your sole official source of information.
Unfortunately for all of us, the Greek airports charge parking / landing fees.
For light aircraft (up to 5.7 tons) registered in Greece or another EU Member State: EURO 1.63 per day. For light aircraft (up to 5.7 tons) registered in a non - EU country: EURO 7.34 per day.
There is one charge per aircraft per day that counts for all Greek public airports for that one calendar day.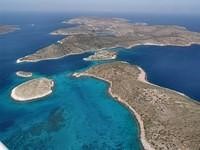 Arki island
There is also a passenger fee. It is charged per each departure. For light aircraft the charges are:
EURO 12.00 for those traveling to EU, EEA countries (European Economic Area: Norway, Iceland, Liechtenstein) and Switzerland.
EURO 22.00 for all the other destinations.
Passengers continuing their trip with the same aircraft (transit - not exiting airport) are excluded from the payment of the charge.
Exploit the freedom of flying your own aircraft and plan your hopping around at will. Greece is much more than the fashionable islands. Instead of trying to park at Mykonos, try the neighboring Syros, Naxos or Paros. Instead of trying to glimpse at the sunset squeezed among tourists in Santorini, go to nearby Milos or Kythira. Visit the mountains and the great lakes at Ioannina or Kastoria in the mainland and get to know a completely different Greece from the beaches in the islands. Instead of July or August, come in May, June or September, the weather is just as fine and the heat and tourist waves much smaller. Come during the 3rd week of September, when the Athens Flying Week is taking place. Watch a spectacular airshow and take advantage of the special benefits for all visitors flying to Greece during that week.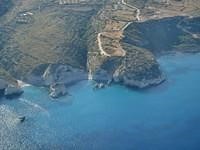 Kithira island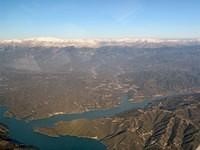 Arachthos (artificial) lake (Garta fix)
Plan your trip today! And if you need any more information, e-mail to: info@aopa.gr.
Happy flying and WELCOME to Greece.
Marina Zompanaki
AOPA Hellas
marina@aopa.gr
Pictures: Copyrighted © by photographer Kyprianos Biris biris[at]aopa.gr
Last update: 08 June 2018